Pumpkin Enzyme Mask
For All Dry and Dry-Combination Skin Types
Basali´ Pumpkin Enzyme Mask keeps skin exfoliated, hydrated and working toward rejuvination. A powerful antioxidant, pumpkin enzyme is nutritive rich and helps skin retain moisture.

Botanical
Cucurbita Pepito. Pumpkin. Natural acids found in pumpkins are valuable to skin health by stimulating circulation and delivering important nutrients, including Vitamin A.

How to use
Use 2 to 3 times weekly after cleansing. Leave on for 5 to 10 minutes. Rinse well.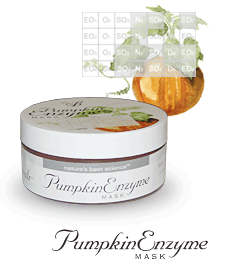 Category: Exfoliator
Size: 120 ml / 4 oz