Panthenol Pro-Vitamin B5 Extract
For all Skin Types
Basali´ Panthenol Pro-Vitamin B5 Extract calms, soothes, hydrates and heals the skin.

Botanical
Aloe barbadensis. Aloe Vera. While it looks similar to a cactus, aloe vera is part of the lily family. In healing burns and wounds, it is so highly effective because it fights bacterial infection and increases circulation. Its enzymes help reduce inflammation and pain and stimulate epidermal activity.

How to use
Apply a small amount after toning and prior to moisturizing the skin. Using clean hands, gently pat extract into the skin until fully absorbed.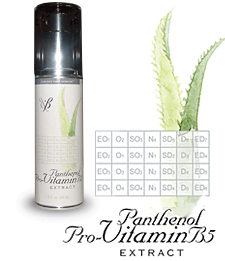 Category: Extract
Size: 44 ml / 1.5 oz