Brown Clay Mask
For All Extra-Oily Skin Types
Basali' Brown Clay Mask uses floral water and Fuller Clay, which has one of the strongest oil-drawing powers of all the clays. Use only for the treatment of very oily or acne condition skin.

Botanical
Fuller Brown Clay, Fullers Earth, also called Brown Clay, is known for its medicinal healing properties. Its color is reflective of its organic, earthy contents.

How to use
Use 2 to 7 days per week as directed. Apply thin layer to clean skin, avoiding eye area. Leave on until dry. Rinse off with cool water.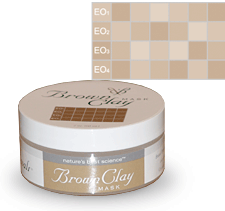 Category: Mask
Size: 60 ml / 2 oz